Did you know average person moves 11 times in their life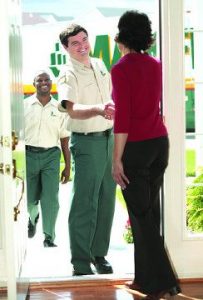 time? If you're a parent, then you're moving an entire family – that's a lot of work! Thankfully, you can hire a professional moving company to help! Whether you're moving around the corner or across the country, hiring a professional moving company takes the worry out of moving.
Here are 5 Smart Reasons for Hiring a Professional Moving Company:
1. Save your relationship with friends and family. Chances are, you have helped a friend move at some point and if you're honest, you hated it. Even if your family and friends offer to help, you have good reason to suspect they are just being nice and they really don't want to. Moving is tiring and stressful and everyone has busy schedules. Make everyone happy by hiring professional movers! You can invite your friends over later for a house warming party.
2.  Free up time for other things / don't lose time off work. There is a lot to be done on moving day, like setting up your utilities, cable, and internet. Why not let a professional handle all the actual moving so you can focus on your other tasks? Hiring a professional moving company also allows you to take less time off from your job.
3. Professional movers have all the right equipment. We have all tried to move something like a king-sized mattress up a staircase or fit the living room furniture in the back of pick-up truck. Hiring a professional moving company will save you the stress of all this. They will have the right-sized truck and all the tools necessary to disassemble and reassemble your furniture. Not to mention, you will be saved from all the heavy-lifting and back strain.
4. Know your belongings are safe. Experienced professionals understand how to transport items that you may not. They also know how to do things like pack a lamp properly, load and unload various types of boxes, and wrap your mattress safely. They use the right materials throughout the move to reduce the chance of damage. They do this every day and practice makes perfect. Apart from the professional training that each mover has received, it's the clever little tricks obtained through years of hard work that make all the difference.
5.  Save money in the long run. Contrary to popular belief, hiring a professional moving company may end up being as economical, or even cheaper than moving everything yourself. There are a lot of "hidden expenses" that many people fail to take into consideration, such as packing supplies, insurance for the rental truck and your belongings, possible hotel rooms, etc. After factoring in these costs, hiring a professional moving company can be a practical solution when properly quoted. Premier Relocations will give you a free estimate of all their services. Learn more here.
There really is no need to stress out – hiring a professional moving company makes everything easier. For your next move, give our pros a call. When you select Premier Relocations as your mover of choice, you know you are getting an experienced, licensed, and insured team of professionals who will provide you with respect, excellent services, and tremendous peace of mind. Read more about our services here.