We're Hiring Drivers!
We have local and over the road driving positions open for both employees and independent owner operators.
Requirements:
Must pass a DOT medical physical
Must possess a valid Chauffeur's license
Must be able to maintain high quality, low claims, and high safety scores
Capable of lifting 50 lbs. repeatedly and on a regular basis
Must successfully pass a criminal background check
18+ to apply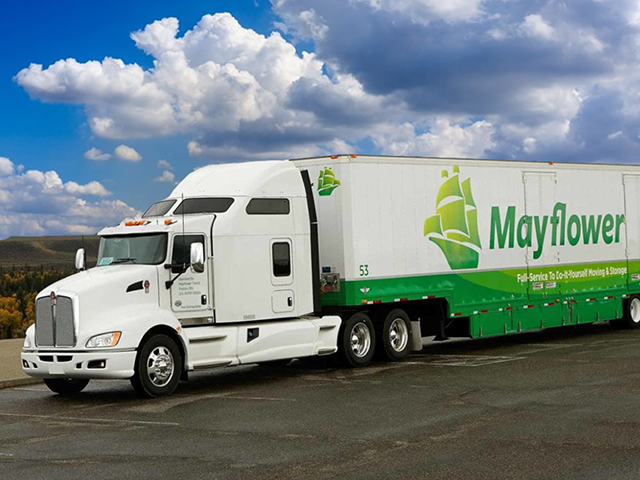 Benefits to Employees
Paid weekly
Overtime after 40 hours
Health insurance, vacation and holiday pay
Home every night
Work with a team of quality focused movers
On the job training
Use this as a stepping stone to owning your own truck and becoming an independent owner operator
Benefits to Owner Operators
4th Largest hauling fleet in the largest van line in the country
5th Largest booker in the largest van line in the country
We pay daily at 1 pm – paperwork must be complete and received by 8 am same day
We offer lease to purchase opportunities for your own truck
Excellent pay percentages
Centralized Dispatch team who were all on the trucks for 5 plus years and ran over the road
We are a large national account booker with many pack and load opportunities

Everyone I spoke to and worked with were exceptional!
Local Move, MI to MI
Janet

The crew was amazing! Definitely would recommend!
Local Move, MI to MI
Kennedy

The Mayflower Team was excellent from first to last. No problems.
Interstate Move, MI to CA
Sabra