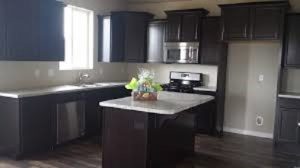 When you are moving to a new home, there is a lot of work that that needs to be done. One of the biggest and most tedious jobs is packing your kitchen. This is the room that is going to be the most time-consuming compared to the other rooms in your house and will probably require special attention. What can you do and where can you start packing a kitchen? Follow our tips and you will be off to a great start!
8 Tips to Make Packing Your Kitchen Easier
1. Prepare an Essentials Box: Pack a box with the things you'll need for your last two days in your current home. Include items that you use daily – dishes, food items, dish towel, dish soap, and commonly used appliances such as your coffee maker or toaster. This box of kitchen essentials will also come in handy at your new home as you get fully unpacked and settled in.
2. Use Proper Boxes: The boxes you use to pack your household goods are important in more ways than one. Make sure the cartons you use are suitable for transporting your goods. This will help with minimizing damage. When it comes to the kitchen, spare no expense — use moving boxes rather than cheap reused boxes. Find out more about different types of moving boxes here.
3. Start Packing Infrequently Used Items: Any items that you do not use daily should be the first things packed up. Examples of some of these items are vases, small appliances, cookbooks, and special event dishes. If you find items that you no longer use, get rid of them. Rule of thumb: if you haven't used it in the last six months, don't move it.
4. Pack the Pantry: Open boxes of dried or powdered foods such as rice, macaroni, and cereals should be sealed with tape. Small containers of herbs and spices, condiments, gelatin, flavorings, etc. should be placed together in a small box before packing into a larger container. Cover holes of shaker type containers and seal with tape (painters tape is a particularly great option). Since canned goods are heavy, the amount placed in one carton should be limited. Pack canned items on the bottom of a box containing several other light items. Take only those items you are sure will travel well. Do not take anything perishable.
5. Pack Dishes, Pots, and Pans: Every dish should be wrapped individually in packing paper before being placed in a moving box. Start with heavy items on the bottom, such as pots and pans. Make sure to create a cushion with packing paper between layers of plates or dishes. Take special care with breakable items by using dish boxes. Dish boxes, also called dish packs, are a specialized packing carton that is used to protect your most fragile and breakable items.
6. Pack Drawers and Shelves: For smaller items like silverware and other kitchen accessories, use a smaller box to prevent items from shifting within too-large-a-space in transit. Like everything else in the kitchen, it is wise to wrap everything breakable with packing paper.
7. Prepare Big Items for the Move: If you are hiring professional movers, like Premier Relocations, you do not need to worry about your larger items, like the table and chairs. We will take care of all of that for you. If you are responsible for these items, you may want to disassemble the table and wrap each piece in bubble wrap. Make sure you properly prepare large appliances for your move, too. Improper preparation can cause gas leaks and broken appliances.
8. Don't forget: Many times in the busy process of moving, simple items get overlooked. One of the most commonly forgotten tasks is the removal of the microwave plate. If the microwave is being moved, make sure you remove the plate from the microwave to prevent any damage during transit. Also, if you are not moving your stove – don't forget to empty it if it was being used as storage for pots, pans and other kitchenware.
Follow these simple tips and your kitchen packing should be a piece of cake, or at least less painful than you thought!
Need moving services? Contact us and our moving professionals will be more than glad to help you move and start fresh in your new home.