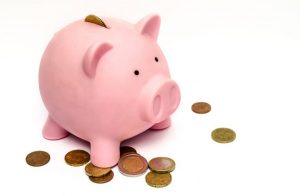 Buying a new home is probably the biggest purchase you will make in your lifetime.  Add to it the expense of moving – and these costs will put a big dent in your wallet. Fortunately, if you have some time to plan ahead, you may be able to make some decisions that will save money. We know most people like saving money, so we have put together some tips to assist you!
5 Ways  to Time Your Move to Save Money
Research: Do your research early when picking a moving company. Make sure you are dealing with a professional mover that will stand behind their service, like Premier Relocations.  Using online resources can be very helpful in making the right choice when picking a moving company. Here is a guide to assist you.
Plan Ahead: If you have the flexibility, book the date of your move early. You may be able to get a better deal if you book well in advance.
Move During Non-Peak Moving Season: Non-peak season is generally during the fall and winter, while Peak season tends to run through the spring and summer.  Movers will generally increase their rates slightly during this season to react to the supply versus demand issues faced during this season.
Move Mid-Week: Weekends are a prime time for truck rentals and moving companies, as people typically plan their moves when they can be away from work. Pick a Tuesday or Wednesday to move and you may get a better price.
Move Mid-Month: Fewer people move in the middle of the month, so you might find more affordable moving deals. The last week of every month is always the busiest for moving companies and many people tend to move at the beginning of the month when a lease is up. Moving in the second or third week of the month may actually help you get a better price on your move.
You can see that the timing of your move can save you money, with just a bit of effort and flexibility on your end.  If you don't have the flexibility, don't worry, if you have picked a quality mover like Premier Relocations, there are no bad days to move.  We can be your partner throughout your move from the start to the finish. Give us a call or visit our website for your free estimate to get started today!