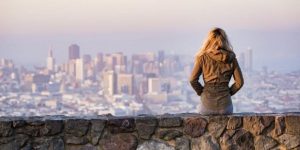 Maybe you have been offered a new job in a new city or maybe the opportunity to move to a new area has presented itself. Regardless, moving to a new city is exciting but can also be a bit scary. There are some important things to think about before relocating. Here are some of the best ways to get acquainted with your new city and learn more about it.
What to Consider When Moving to a New City:
Research the cost of living: It is important to know how your budget will hold up. Make sure you research housing, transportation, healthcare, and food prices so you can create a realistic budget. com has a free online cost of living calculator that will be helpful, as well.
Check out the job market: If you are not moving because of a new job, make sure you check the employment rates of the new city. Get a sense of the city's major industries and what kinds of jobs are available. Some cities are also hubs for various industries. If this is the case, your new city may not be good for job diversity.
Learn about bad/good neighborhoods in the city: Make sure you do a thorough search of all the different areas of the city. Find out where the good quality schools are located. Research what part of the city has the lowest crime rates. It is important to ensure that the new city you plan to move to is safe.
Quality of Life: Make sure your new city has the features and amenities that you enjoy. Whether you enjoy sporting events or arts, look for an area that offers what you enjoy.
Hire a reputable moving company: The very first milestone in your moving journey is to choose a trustworthy moving company. When it comes to hiring movers, the more research you do early on, the fewer headaches you'll experience on moving day. Ensure a smooth, efficient, safe and professional move to a new city by calling Premier Relocations.
Getting settled in a new city can always be a little nerve-racking. Taking the time to prepare will help eliminate the stress. Soon enough, you'll settle into your new city and it will feel like home.