It's common to find your home filling up with items you want to keep but don't need on a regular basis. Holiday decorations. Outdoor furniture that will get damaged in the winter weather. Camping or sports equipment.
These items take up valuable space and tend to create clutter, making it harder to keep track of the things you do need more often.
For these types of belongings, a storage center may be what you need. We think this handy guide can help you find the right type of storage center for your needs.
Take Inventory
Before you look for storage space, decide what you want to put in storage.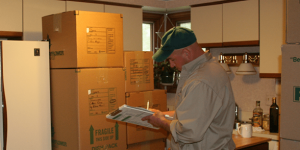 Knowing how many items and their sizes will help you figure out the right storage solution for you.
Will any of your belongings need temperature control? How much space will you need? Will everything be kept in boxes or will some items – furniture for example – be standing alone?
We would recommend you do not place anything that is valuable or impossible to replace in storage. If you must put valuable items in storage, make sure to buy insurance.
You also need to consider how long you plan on keeping your items in storage. Is this a temporary situation where you will only need the use of a storage facility for a brief time, or is this a long-term solution?
Take Time to Research
There are many storage centers out there, but not all of them are trustworthy. Take your time to research the ones in your area to make sure they are not only reputable but also have the features you need. Read reviews, check with the Better Business Bureau, and take time to check out the facilities.
Also keep in mind distance. While you won't be traveling to your storage space too often, you don't want to select one that is a trek. Find a trustworthy storage center that is close enough to you that going there won't be a hassle.
Even if you don't plan on storing anything precious, you want to know your items are safe and secure with a company you can trust.
Take Time to Pack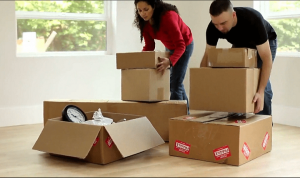 It can be tempting to just toss everything into a box and call it a day, but all that will do is cause you headaches later. Just like moving to a new home, you want to make sure that everything you place in storage is properly labeled so that it is easy to find later. Boxes should be clearly marked with large lettering so you don't have to scrounge around looking for what you need.
Make sure to pack your belongings with care. Use packing paper or blankets to keep your belongings from getting damaged. Do not use plastic – even in a temperature controlled space, plastic coverings can trap moisture. The last thing you want is to open your storage unit in a year to find your cushions have mold on them.
We would also suggest against storing any perishable items.
Take Time to Strategize Storage Space Use
When you come back to your storage unit, you don't want to have to spend time digging around for what you're looking for. Using some strategy can help you save time and keep you from getting stressed out. Place the items you are less likely you need towards the back, with the items you know you will need at some point throughout the year closer to the front. It can help to make a map of your storage space, marking where each box or large item is.
When you move items to your storage space, make sure that heavier, more sturdy items are on the ground with lighter items placed on top of them. It helps to think of your storage space in both horizontal and vertical when filling it in. After all, no one will be sitting in that chair while it's in storage, so it can hold a few boxes.
Take Time to be Happy With Your Solution
Don't rush any aspect of moving items into storage. When moving some of your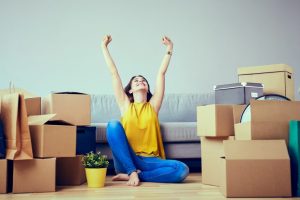 belongings into storage, the goal is to make things easier for you. To take away the stress we can feel when we see our homes becoming overfull. With each step, make sure this will help you relax a little more.
If you have questions or concerns about moving your items into storage, speak to a professional about them.
Premier Relocations is licensed and insured, maintains an A+ rating with the Better Business Bureau, and has earned ProMover and Michigan ProMover certification through the American Moving and Storage Association (AMSA). The company annually earns the 'Super Service Award' through Angie's List, for customer satisfaction surveys ranked in the top five percent.
Call Premier Relocations at:


800-863-5161


or request your
Free Estimate for Moving
on our website today!