Moving can be stressful. Moving into a smaller space can be stressful beyond belief. Suddenly, you find yourself not only having to pack up all your belongings, but you also have to choose what things you won't be taking with you, and if Marie Kondo isn't your thing, choosing what to toss can be very difficult.
Yes, moving to a smaller space can be rough, but it isn't impossible! With these tips, we think you'll find it can be much easier than you expected…
Prioritize or Replace
There are things you're going want no matter what. Old family photos. The secretary's desk handed down from your great grandmother. Your trophy from camp when you were seven. Then there are things you'll need no matter what. Dishes. Furniture. The coffee maker.
Other things you can do without or replace. Maybe the big old couch you have now can be replaced with a smaller one? Can you toss your king-sized mattress and go with a queen?
Trim the Fat
Even when not moving into a smaller space, we all tend to find a lot of things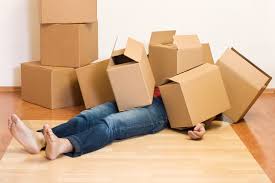 in our homes that have just piled up. Why are there 15 issues of Cat Fancy in the hall closet? No one knows, and no one really wants them. Do you really need two toasters? How often do you make popcorn in the air popper anyway? Do you really need 30 wine glasses and 15 coffee mugs?
Getting rid of these items  – or just cutting down on the amount of them you have – will instantly help you lose some of the stress. The job that seemed insurmountable is suddenly very surmountable!
Digitize
We all love our various collections of books, CDs, LPs, and DVDs, but just how many of them do you need to own in a physical format? We don't suggest getting rid of that LP of the Beatles Yesterday and Today with the super rare "Butcher Cover" but you can probably feel safe giving away or selling your copy of The Best of Cyndi Lauper. Not because Cyndi Lauper isn't an amazing musician, but because you can get it digitally!
By getting rid of physical copies of easy to find books, movies, and music and replacing them with digital versions, you can clear out a lot of space.
Decoration Destruction
We love decorating our homes for holidays. From the Fourth of July to Christmas and everything in between, there's a great joy that comes from hanging up decorations. But with a smaller space, you'll need fewer decorations. Don't be afraid go through what you have and make some choices. Do you really need seven Valentine's Day hearts? Probably not.
Chances are you have a lot of random knickknacks laying around the house too. Some of them are out for you to enjoy, but others have somehow made their way into storage containers in closets or attics, waiting for their time to come back into the limelight. Do you really need that snowglobe your cousin Barry gave you? Maybe it's time to get rid of it?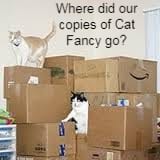 There's no simple way to move into a smaller space, but that doesn't mean you have to let it stress you out. The cleansing of long-held items can take a weight off of you that you weren't even aware you were carrying. The important thing is to hold on to the things that mean the most to you. The things that can never be replaced.
Premier Relocations is licensed and insured, maintains an A+ rating with the Better Business Bureau, and has earned ProMover and Michigan ProMover certification through the American Moving and Storage Association (AMSA). The company annually earns the 'Super Service Award' through Angie's List, for customer satisfaction surveys ranked in the top five percent.
Call Premier Relocations at:


800-863-5161


or request your
Free Estimate for Moving
on our website today!