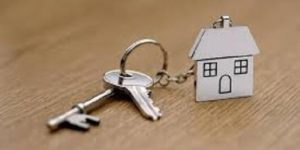 You found a new home. You packed up your entire house into boxes. You hired a moving company. They came and took everything you own and put it in their truck. They drove it to your new home. They unpacked the truck, placing the furniture and boxes where you asked them to.
The hard part is done.
Now comes the hard part… unpacking.
All you want to do is sit down and relax, letting the stress of the move fade away. Maybe have a sandwich. Sadly, in those boxes all over the kitchen are the tools you'll need to make a nice PB&J.
The work isn't done yet. There are still five things you need to do…
Check Your Stuff
If you did your homework and hired a reputable moving company, you can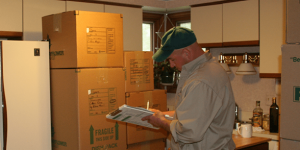 be pretty sure that your belongings are in the same condition they were when you packed them, but you'll still want to check. And the sooner you check, the better.
If anything is damaged or missing, be sure to contact the moving company right away.
Check Your Home
Take a walk through your new home. Know where everything is – the fuse box, the main water valve. Plot out where lights and furniture will go (you probably already did this from your previous home, but when you're actually standing in the space things can feel different).
This is your home now, get to know it well.
Unpack What You Need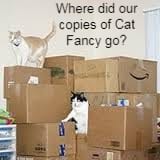 You don't have to unpack everything the day you move in, but you'll want to unpack the necessities. Get your bed set up – you'll be looking forward to a good night's sleep – and set up your bathroom – a nice shower or bath after a move is a great way to end the day.
Make sure you have clothes at the ready – you don't need all your clothes put away, but you will need some for the next few days. If you have children, there are items you'll want to set up that will help keep them busy while you go deep into unpacking mode. Each child is different, but a TV will almost certainly be needed for them, be it to play video games or watch their favorite shows and movies.
Basically, anything you will need for the next week should be unpacked on day one.
Change Your Address
You likely took care of this already, but it never hurts to double check. Not only will you need to make sure your friends and family know your new address (Aunt Millie will be very upset if the birthday card she sends you doesn't make it to the right place!) but you'll have to let those pesky companies that send you bills know as well.
Also be sure to update the apps on your phone. Many apps, including Amazon and Lyft need to know your address to properly work.
Take a Walk or Drive
If it isn't too late in the day, take a walk or drive around your new neighborhood.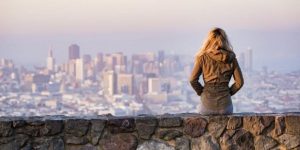 Not only can it help relieve some of the moving related stress, but this will also help you get to know your new area better, making you feel more at home.
You probably already know where the closest grocery store is, but every neighborhood has little stores and spots that give it personality. An Italian bakery. A great Indian food place. A two-screen movie theater that shows classic movies on Sundays. These are the places you'll be heading to regularly, and finding the will make your new home all that much better.
Premier Relocations is licensed and insured, maintains an A+ rating with the Better Business Bureau, and has earned ProMover and Michigan ProMover certification through the American Moving and Storage Association (AMSA). The company annually earns the 'Super Service Award' through Angie's List, for customer satisfaction surveys ranked in the top five percent.
Call Premier Relocations at:


800-863-5161


or request your
Free Estimate for Moving
on our website today!