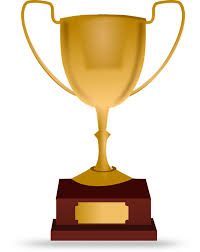 We are proud to announce that Premier Relocation's Novi location has been awarded the 2016 Mayflower Customer Choice Award and Most Improved for Performance Excellence. We strive to provide the finest quality customer service and are so grateful to accept these awards.
 Read More About the Awards Below:
Customer Choice: Mayflower is proud to recognize the top achievers dedicated to agency quality service performance. The honorees were chosen from 220 eligible agencies, participating in the comprehensive customer service survey process. Awards are based on customer service survey results and van line star ratings in the areas of claims, safety, revenue distribution and billing system (RDBS) and quality labor for the period July 1, 2015 to June 30, 2016. Honorees are chosen in size categories which are determined by the total number of household goods shipments registered annually. The agencies receiving these coveted awards are recognized as the very best in total quality performance for their size category.
Performance Excellence:  Customer satisfaction and loyalty are essential to the future of our business. The Performance Excellence Award recognizes agents who have a relentless focus on our customers' needs and expectations. Winners were selected based on their size category and the highest combined rank for their Customer Performance Average (CPA) and IMPACT scores between July 1, 2015 and June 30, 2016. Both recognition and a monetary reward are presented for outstanding performance.  
The Most Improved award was introduced in 2008 to provide a financial incentive for agencies to improve customer satisfaction and reduce claims. The award recognizes agencies with the highest combined improvement per size category in Customer Performance Average (CPA) and IMPACT (Claims)
We would like to thank our employees for their continued goal of putting our customers first and a big thank you to our customers for making these awards possible.This is not the first time we have won the Customer Choice Award – read more about it here! We will continue to improve so it will not be the last. It is our pleasure to ensure we continue this trend for years to come!