If waiting to put your home on the market is stopping you from packing and moving during the late fall or early winter, we want you to know that there are plenty of reasons to consider this time of year and that it may be easier than you think.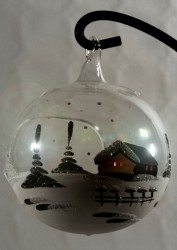 Of course, many times when someone is looking into packing and moving, a home sale needs to come first, but did you know that fall and early winter can be a great time to sell your home? According to Zillow, October, November, and December can actually be good months to sell your home and after that is checked off the list, packing and moving into your new place becomes a much more realistic idea.
It's true that spring is still the prime time when most people think of selling, but many home sales today aren't predicated on school start dates like they used to be. Sales and searches for the right packing and moving company, for that matter, don't require as much drive-time or in-person research, either. The web has really put it all at your fingertips and made it possible to view a home, complete with good lighting, any time of day despite fall and winter's decreased daylight hours. 
People are still looking for homes during the fall and, since spring still dominates, it can actually be a seller's market (less competition from other sellers). Additionally, fall and late winter should provide you a better selection of real estate agents. With a good market and a highly recommended Realtor, you can then show your home to an audience of buyers who may be more motivated and more serious than those looking at other times of year. 
As you prepare for showings, packing and moving clutter and getting your home looking its best is a must. It will also help simplify for when you look to start packing and moving to your new place anyway, so what better time of year to do that? This time of year presents a great opportunity to move some festive items out of storage and infrequently used items into storage, and it can serve a dual purpose for showings as you keep your house up for any type of guest. As HGTV put it in one article, fall and winter present a particularly good time of year to give house hunters somewhere cozy to take refuge from the cold. If you hold back from going completely 'Clark Griswold' on your decorations, you may inspire that festive feeling just enough where the potential buyers make an offer on your home.
Even more reasons for selling, packing and moving
There are a number of realty websites that go into even greater detail, but there are many other benefits to sell your home during this time of year, too, including buyers who are more emotionally-tuned, work schedules that are generally more relaxed or ripe with off-time, and equity that you may be able to access before the end of the year. Selling your home now could tap into any combination of those and put you in a great place for the new year.
Be sure to check this list from RealtyTimes for even more great reasons and, whenever you decide to sell and you find that right buyer, be sure to contact us at Premier Relocations so we can help you take the next step with all your packing and moving needs.