Moving into a new home is a very exciting, but getting settled into a new house can be difficult. So, how do you make your new house or apartment feel homey? There are a few simple and easy things to do to make your new place feel like home and make it much more convenient and cozy.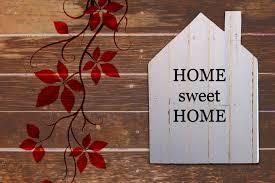 Following our 10 tips can help make your new home feel like home:
Set up and make your bed – Even if you don't pull out the tools and assemble your bed, at least put your bedding on the mattress, so you can sleep comfortably until you fully set it up. If you use a professional moving company, like Premier, they will set up your bed before they leave on delivery day.
Unpack your bathroom – Hang up your shower curtain, put down your bathmat and unpack your toiletries. Your bathroom is the one room you definitely want ready!
Light candles – Light your favorite candles. The smell will make the new home familiar.
Set up internet – Get your internet set up as soon as possible, so you will feel connected to the world.
Play some music – Play your favorite tunes. Listening to music makes you happier and reduces stress!
Go to the grocery store and pick up some basics – Purchase some staples to have in your home so you won't have an empty fridge and cupboards.
Put up your favorite pictures – Even if you don't know exactly where you will be hanging your decorations yet, at least put some a couple of your favorites up.  This will make things feel familiar and to add your personal touch.
Pick one room and totally unpack it – Choose one room and clear it of all boxes, set up the furniture, put up your decorations, add your personal touch, etc.  It's good to have a safe place when the rest of your house is a disaster.
Meet your neighbors – Get out and introduce yourself to your neighbors. Seeing a friendly face as you come and go will help you feel like you belong.
Stay home – If you're never around, your place won't feel like a home at all. The more time you actually spend at your new home, the more it'll feel like yours. Plan some evenings to stay home and even invite some neighbors/friends over.
If your move brings you to a new community, read our Survival Guide for Moving to a New Community, as well!  Before you know it, you will be adjusted to your new place and it will feel like home!