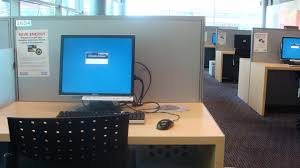 4 Tips to Make Your Business Move During the Holidays Successful
If your business has outgrown its current space, it may feel like there is never a good time to relocate. It is hard to find a good time to pack everything up without disrupting operations and affecting your sales. The answer may be to relocate during the holidays. Though the holiday season is marked by increased shopping and general economic activity during the run-up, once the holiday season actually begins, there is typically a slowdown. This may be the perfect time to make your move with the least amount of business disruptions. Here's what you need to know to execute your business move during the holidays smoothly.
1. Find a Moving Company
Hire a full service moving company, so you can spend the holiday time with your family, while the movers do the complete relocation.
While searching for a mover for your business move during the holidays, remember to mention your plans to move during the holiday time. There are a lot of movers out there, but many may not be available to move your business during holidays. The first thing you should take into consideration is that your move is likely to cost more than a regular move.
At Premier Relocations, we will send one our Director of Office and Industrial Moving to meet with you at your business. They will conduct a visit to analyze the move and talk with you about your specific needs.  Our Director takes into consideration the quantity, weight and specifications of what needs to be moved. They will provide you a customized moving quote that meets your needs and deadline. Read more about what a moving estimate provides here.
2. Consider your employees
A question you'll want to ask before moving is, "Where are my employees in all this?" While they shouldn't be responsible for the physical process of moving, do you expect them to participate in packing and setting up the new location? You should be clear about your expectations while recognizing that moving is outside the scope of typical job duties. If you plan to hire a professional moving company to pack your business, you should be aware that there are certain personal items they cannot be responsible for. Learn more about commercial moves with Premier here. 
3. Communicate clearly with clients
Make sure you have communicated with your clients that you will be less likely to be available during this time. As long as you notify your prospects and clients of your move, they'll know ahead of time when you absolutely won't be available. You'll find that as long as people know what to expect with plenty of time to make adjustments, it shouldn't be a problem!
4. Host an Event in the new Space.
Show off your new place by hosting a special appreciation reception. This is a great way to thank your employees and clients for hanging in there during the moving process. Invite your top clients for a special sneak peek or bring in prospects to see how far you have come.  Regardless, everyone loves a celebration and you should celebrate your growth by showing off your new space.
Moving your company at any time is not an easy feat but following our advice will help make your business move during the holidays as smooth as possible. You can trust Premier Relocations to provide unparalleled service for office and industrial moves, whether you are moving locally or across the country. Check out the benefits to corporations that chose to relocate with Premier. If you are planning a move, contact us today.