From recognition for how our team has built an outstanding customer service reputation to engaging in learning opportunities that help us serve you even better, October was a banner month for us at Premier Relocations and we are energized to share how our excitement can benefit you.
The first recognition comes because of outstanding reviews from our customers, where this month brought news that we have qualified for the Angie's List Honor Roll. We are humbled to receive such a recognition, driven by the people who matter most in our business.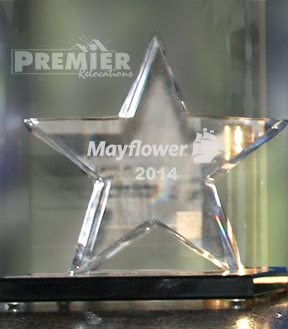 We also had the opportunity to gather at the annual UniGroup Convention, where we were honored for the fourth time in the past eight years with a Customer Choice Award for Excellence in Customer Service. Among our fellow Mayflower agents from around the globe, it was an incredible honor to be recognized for world-class service.
As we reflect on receiving back to back Customer Choice Awards between 2013 and 2014 and as we come back from the convention with new ideas and expanded knowledge about how we can serve you better, we want to reiterate our customer service promise to you. At Premier Relocations, we will:
Remain available and give timely responses to questions

Resolve problems (if they occur)

Stay flexible to our customer's needs

Keep our commitment to training and quality
So, after the events are over and the recognition has been announced, we are confident that it is our commitment to you on a daily basis that will help give you the best moving experience possible.