If you're one of the many college seniors starting school this fall, the past four years no doubt have been filled with ups and downs. Countless hours of studying, meeting new people, and yet more studying. Finally, you've made it to the end of college. Congratulations! Although the transition into the "real world" might feel overwhelming, with a clear plan and some preparation, it will seem much less stressful.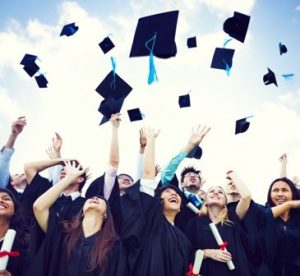 Here are 4 Tips for College Seniors:
Make Sure Your Resume is Top Notch

Your resume is your ticket into a job, so it needs to be perfected. Spend some serious time fleshing out your skills, internship and work experience, and any applicable volunteer or other experience that you have. Remember, in order to stand out from the crowd, you're going to have to be creative with your resume and cover letter. Most universities and colleges have a career counseling service that can assist you if you need help.

Apply to Jobs

This is why you went to college to get a well-paying job. Applying and interviewing for jobs can be stressful, and every one won't go exactly according to plan. The important thing is that you're getting experience talking to professionals about your skills, education, and how you might be a good fit for the organization. If you can network at all, do it. Many people land jobs not by blindly applying, but by knowing someone that works within the organization that they're applying to. It increases your chances of not only getting an interview, but landing a position as well.

Find a New Place to Live

It should be obvious that you won't be able to live on campus forever. Finding a new job may require moving to a different city, or state, and it may be a big transition to get your first apartment by yourself or with a roommate. However, if you recall your experiences from moving to and from college, you'll be fine. Remember to pack room-specific boxes that are labeled, this will make unpacking go much smoother.

Move Out!

We know moving can be an overwhelming experience. Luckily, we have dozens of moving and packing tips to help make your life easier. Chances are, you've accumulated a lot of stuff over the last four years of living at college, so you'll need to be prepared with the proper supplies. Get plenty of boxes and packing tape, and if you need professional help moving, contact us! Remember, Premier Relocations specializes in moving college seniors into their new homes after graduation.
Graduating college can be stressful, but planning ahead and using a little foresight can save you from a lot of headaches.