November isn't traditionally a big moving month, but some moving tips are timeless. As we have come across three great (and rather simple) tips from our friends over at Relocationinsurance.com, we had to share them with you and add our own notes so you could apply them to any relocation.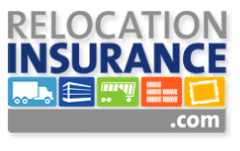 The first way to improve your move, per RelocationInsurance.com, is something we at Premier Relocations have been employing for quite some time now and strongly suggest: color coding.
Want to know a better way? Advise your customers to color-code the boxes. Instead of using that one lonely black marker, suggest that they choose a different color for each room. They can use colored tape instead, if they'd rather.
Graphic designers know that there are great reasons to use color, including our natural responsiveness to it, so try applying the concepts to your move. At the very least, if you have friends helping you move, you'll be sure to impress them.
The second of these big moving tips is to consider new ways of using technology to your advantage. From engaging in online communities full of moving tips to custom moving apps and other utilities on your device that can add enormous value, there are an incredible variety of ways to use technology for improving your move.
[H]ere's a breakdown of the most popular moving apps available, offering:
• Planning tools for the pre-moving process (notes, checklists)
• Tracking tools for the day itself (barcode scanning, no Internet connection needed
• Plenty of useful bonuses (videos, tips, tricks) to help out along the way
You might check out an app like MyMove to help plan and digitally organize. You may also consider a more generic app like Wunderlist to create notes and share tasks with family members. Or, it could involve a fun (and very visual) search of moving tips on Pinterest or time spent creating your own board with ideas you've discovered. Whichever apps or sources you use, you can be sure to enhance your move when you have the right tools for your needs and level of tech savvy. 
Last, but certainly not least, be sure to talk to an insurance agent before your move. Call your insurance agent and have a talk about how your insurance factors in, whether it is your auto insurance, your homeowners insurance or renters insurance. Don't be afraid to ask for some moving tips from their perspective and get some advice in writing so you can fully assess your current coverage and consider your options. And as it is their specialty, you should consider shopping options with RelocationInsurance.com. Whatever you choose, be sure to get covered in case the worst case scenario happens, no matter who is driving your move.
Like we said before, moving is a mixed bag – and stress is probably the biggest, most common ingredient in the mix. This is where moving insurance can help. With appropriate moving day coverage, movers can rest assured that even if something does goes wrong along the way, it's all going to be okay.
Whether you are looking to make a big relocation with a large moving company or a smaller, DIY move, we hope these three moving tips have given good insight into helping you make your move more organized and efficient. As always, you can get a free estimate on your move with Premier Relocations, opening the door to getting help from our friendly and supportive staff, just by visiting our website's quote page.
Have moving tips feedback?
Do you have another tip that would go well with this list? Did you find this article helpful? Let us know on social media!  You can find Premier Relocations on Twitter, Facebook, and Google Plus.