Any professional moving company can run commercials, place banner ads, or create website content here and there. But is that how you look to find the best moving company in Michigan? Maybe, but more than likely you're going to look for referrals and recognition. This is precisely why we encourage you to learn more about Premier Relocations' continued commitment to your satisfaction.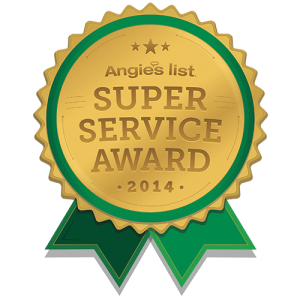 We write about this today because we are proud to say we have once again been honored with the service industry's coveted Angie's List Super Service Award. This award is said to reflect another exemplary year of service provided to members of the local services marketplace and consumer review site. We set a high standard and we are grateful for all who contributed to this recognition in 2014 and years previous to it. The bottom line is how we view this recognition as a reiteration of our commitment to you and your search for award-winning service. 
When talking about the Super Service Award, Angie's List Founder Angie Hicks highlighted how only about five percent of the professional moving companies in the Midwest market have performed so consistently well enough to earn such recognition. As a local business working hard to be the best moving company in Michigan, we're humbled by such news. And although we want you to be well aware of our winning this honor, we continue to invite you to do your homework so you get the best moving company working for you. 
We have always encouraged our potential customers to shop around. Ask friends. Ask someone in the realtor community. Look for reviews online. And while you're online, you may see how our team at Premier Relocations is listed in a few places. We enjoy good marks with the Better Business Bureau, the Customer Choice Award for Excellence in Customer Service from Mayflower, the Angie's List Honor Roll, and multiple years receiving the Angie's List Super Service Award. It's our pleasure to accept the challenge and show how we can work exceedingly well for you.
We Aim to be the Best Moving Company in Michigan
So where can you go to find award-winning service? At Premier Relocations we're honored to say how you can look right here. With high standards and responsive service, we aim to be the best moving company in Michigan. We are humbled by this award and all the feedback we've gotten. 
Still have questions about how we can move you in the right direction? Contact us today to start a conversation.