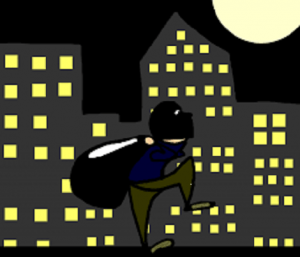 Moving is hectic enough without having to worry about whether or not someone is going to steal your identity. In the midst of the moving preparations, protecting your identity will probably be the last thought to cross your mind. Your personal information is being shared repeatedly while you transfer from one home to the next, making you a potential target to thieves. The best protection is to be well-informed and prepared.
Follow our 5 tips to make sure you do not become a victim of identity theft when moving.
1. Know Your Movers
Do your research and make sure you hire a trustworthy moving company. Ask family and friends for referrals. You can also check a moving company's rating with the Better Business Bureau, Angie's List, and other online resources. Read more about how to do that here. When you hire Premier Relocations, you know without a doubt, you have hired a credible moving company. Premier is recognized by Mayflower Transit for excellence in performance, based on quality customer satisfaction scores received through post-move surveys. Team members include UniGroup-certified move coordinators and AMSA certified moving consultants. Employees pass background checks and random drug screens, and each crew member has been thoroughly cross-trained in the packing, moving and delivery processes.
2. Submit a Change of Address Form
Fill out a change of address from with the US Postal Service 10 days prior to your relocation.  This will ensure that your mail is not getting into the wrong hands. It is also a good idea to notify your banking institution, insurance company, credit card companies and any other companies that may be sending documents with your personal information through the mail.
 3. Secure Your Electronic Devices
Be sure to make sure you are logged off all of your computers and confirm that all desktops and laptops have strong password protection. If you are moving during the cold winter months, it may be a good idea to move these items yourself. Leaving electronic devices in a vehicle during the cold weather may not be a good idea. The cold can reduce the effectiveness of the battery and damage the internal elements that make them work. It also allows you to get set up and online sooner!
4. Take Important Personal Documents With You
Any sensitive documents like birth certificates, Social Security cards, wills, insurance policies, financial documents and such are recommended to be transported with you, especially on long moves.  This prevents them from getting lost or you having to take the time to find them in boxes after you arrive in your new home. You may need them immediately to set up your new banking, utilities or other things.
5. Check Your Credit Reports For Months After Your Move
Continue to monitor your credit reports for a few months after your move and be sure to report any suspicious activity. Just because your move is completed does not mean your risk for identity theft is gone. There may still be mail being sent to your old address, and identity thieves might still be able to use your old address to open new accounts.
By keeping these tips in mind, you will decrease the chance of becoming a victim of identity theft when moving. Rather than having to spend countless hours fixing and tracking fraudulent behavior, you'll be able to relax and enjoy your new home. If you are planning a move, contact us!  We are a moving company you can trust!