By D. Kay Reeser, CMC
"Moving can be an exciting time in your life, or it can be a negative, unwelcome event. In fact, moving is one of the top stressors in life, right along with death of a loved one, divorce, a major illness, and job loss."
– Carol Morgan, Ph.D.
Associate Professor, Wright State University
As an AMSA Certified Moving Consultant (CMC), and the working manager of a residential customer contact center for one of the largest Mayflower Transit agents in the United States, throughout the years I have personally talked with thousands of customers about their upcoming moves. These customers were moving either locally – typically no more than 40 miles between origin and destination locations; intrastate – within the same state; interstate – across state lines; or internationally – across the border or across the world.
Once the decision has been made to relocate a household, step one is to consider how to implement your move – DIY (do-it-yourself), or by container (land, air or sea), or by hiring a professional moving company (van line). This decision can be influenced by many factors, including budget, time frame, and origin and destination locations.
When your mover of choice is a professional van line, step two is to research and carefully consider moving companies located near the origin residence or storage facility. Through referrals from family and friends, and by reference checking websites such as the American Moving and Storage Association, Better Business Bureau, and even Facebook, you should minimally select three companies to contact by phone, a chat line if available, or by filling out a Free Estimate form on each company's website.
The Importance of a Pre-Move, Household Goods Survey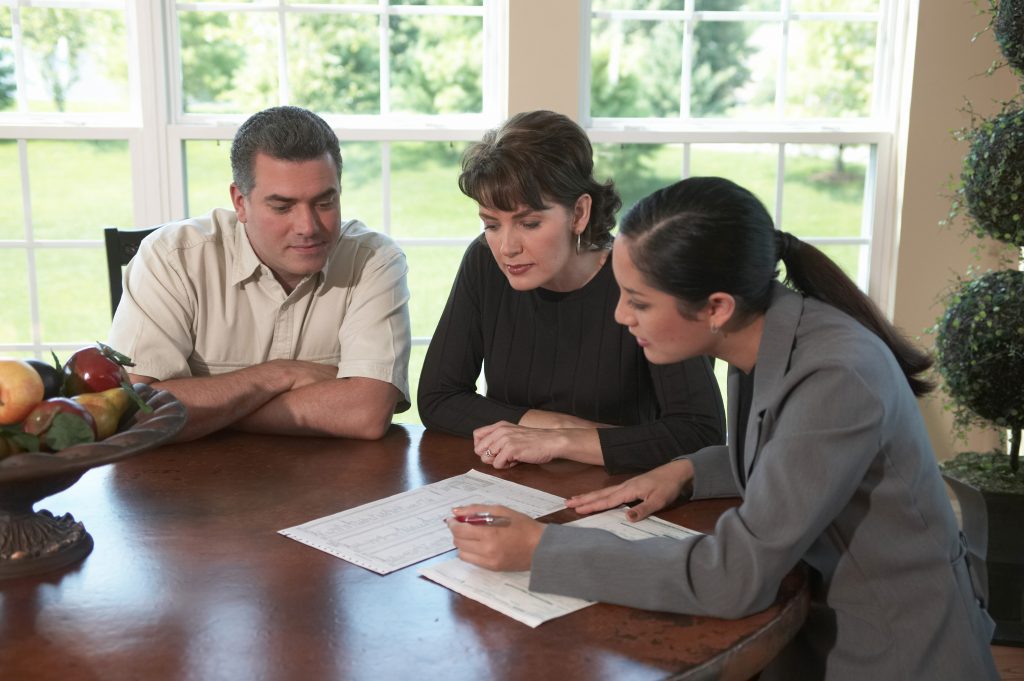 Once you begin contacting van lines, company representatives should be able to provide information about their business history, industry qualifications, and available services. During step three, customers should ask for hourly rates for local moves (and how local moves are calculated), or preliminary ballpark estimates for intrastate and interstate moves, along with an idea of available load dates and delivery timelines, based on the weight of household goods and transit distance.
After choosing the companies you are considering for your move, step four is to schedule a pre-move, household goods survey with each van line. In the moving industry, 'survey' means to examine and inventory the household goods being transported in a move. The process of 'surveying' household goods by an experienced estimator ensures the most accurate means of obtaining a written estimate of move costs. And quotes should include requested products and services, labor and transportation charges, valuation protection coverage, and a delivery timeline based on the selected load date – each of these factors impact move costs.
In addition, by meeting with an experienced estimator, you can reduce the stress of organizing your move, as consultants do more than just provide written estimates of costs and timelines for moves. During a professional survey, estimators will listen to your needs and concerns, answer questions in detail, offer customized and workable solutions for your specific move, and share immeasurable industry knowledge, from planning, to packing, to preparing for your move day. Their expertise can help you strategize for and envision a smooth transition from origin to destination, whether a residence, storage facility or warehouse.
Relocating to a new residence is an important event in your life – from your first contact with a professional moving company to the actual day of your relocation. Therefore, step five is a reminder to invite your selected van line, relocation consultant, and move team to support you throughout this stressful, but exciting journey called moving. Just know, your journey will be so much better if it begins with a survey.
_____
Premier Relocations is licensed and insured, maintains an A+ rating with the Better Business Bureau, and has earned ProMover and Michigan ProMover certification through the American Moving and Storage Association (AMSA). The company annually earns the 'Super Service Award' through Angie's List, for customer satisfaction surveys ranked in the top five percent.
Call Premier Relocations at:
800-863-5161
or request your
Free Estimate for Moving
on our website today!