When you're moving to a new home, it's important to know that you can trust the moving company you hired. Along with checking a moving company's rating from the Better Business Bureau, an important and useful tool for you to check is the American Moving and Storage Association's ProMover list.
Companies on the AMSA's ProMover list have proven themselves to be ethical, responsible, and client-focused. These are moving companies that have taken the extra time to ensure that your belongings are cared for, and have added extra levels of preparation and care to keep everyone safe from COVID-19.
We at Premier Relocations are proud to be included on the AMSA's ProMover list. We feel that it shows our dedication to our clients and our constant work to become even better. Our teams understand that when you hire Premier Relocations, you are letting us into your home and putting us in charge of your property, from sofas to family antiques handed down each generation. We take that responsibility to heart and do our best to serve you.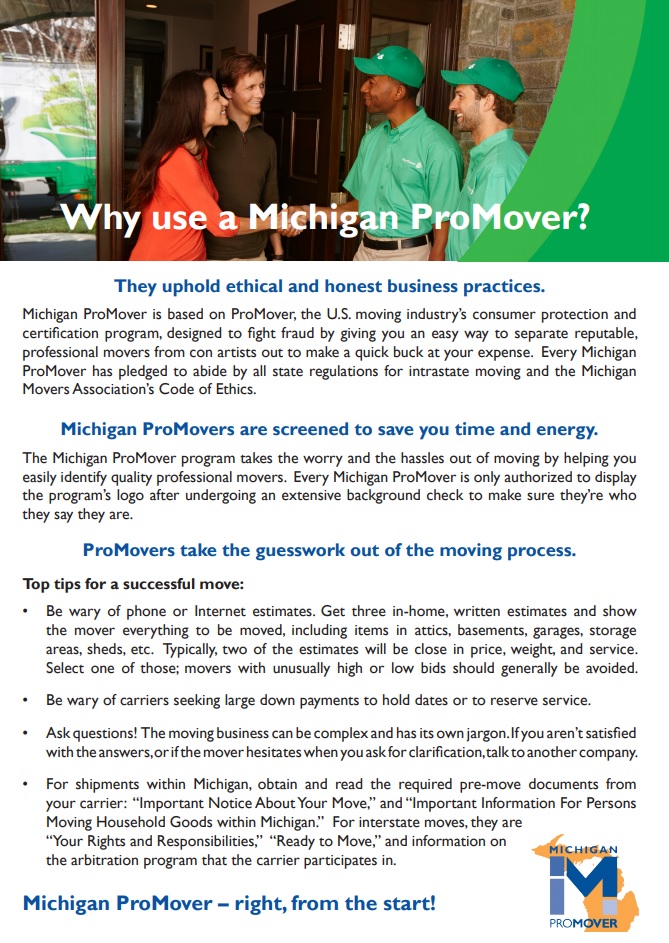 Premier Relocations is licensed and insured, maintains an A+ rating with the Better Business Bureau, and has earned ProMover and Michigan ProMover certification through the American Moving and Storage Association (AMSA). The company annually earns the 'Super Service Award' through Angie's List, for customer satisfaction surveys ranked in the top five percent.
Call Premier Relocations at:
800-863-5161
or request your
Free Estimate for Moving
on our website today!