As you are well aware, much of the world is doing what it can to stop the spread of COVID-19, also known as the Novel Coronavirus. Social distancing is an important part of flattening the curve and slowing the spread of the virus. Twenty-one states, including Michigan, New York, Illinois, and Louisianna, have issued "shelter in place" orders, meaning that you should only leave your home for essential needs, like medication and groceries.
With the speed that all of this has happened, it is possible that you were in the middle of getting ready to move, and now need to complete your move. Under these trying times, the added stress of moving can feel like too much, but we are here to help you through it.
To begin with, if you have not already hired a moving company, we have something that can be a great help to you. Using the Mayflower Virtual Survey tool, you can get an estimate for the cost of your move without any of our representatives coming to your home. Using your phone, you can give one of our reps a tour of your home and from there we can build the estimate. Watch this video for more information:
Once you have hired a moving team, there are more precautions we can take together to help lower the possibility of infection.
When you speak with one of our Customer Service Representatives, they will ask you a few questions about your recent health and travel history. Please share with them the current health status of all members of your home, and tell them about any travel that you or anyone else in the home has done in the last 30 days. The more specific you can be, the better.
The coronavirus can survive on surfaces for a variety of hours, depending on what the surface is made of. Here is a quick look at some of the more common types of materials you'll find in your home, and how long the virus can live on them:
Plastic – Up To 72 Hours
Steel – Up To 72 Hours
Glass – Up To 72 Hours
Cardboard – Up To 24 Hours
To help keep things safe, we ask that you follow the suggestions of the CDC and do the following when packing:
Wash your hands often with soap and water for at least 20 seconds, especially after you have been in a public place or after blowing your nose, coughing, or sneezing.
If soap and water are not readily available, use hand sanitizer that contains at least 60% alcohol. Cover all surfaces on your hands and rub them together until they feel dry.
Avoid touching your eyes, nose, and mouth with unwashed hands.
Clean and disinfect frequently touched surfaces daily. This includes tables, doorknobs, light switches, countertops, handles, desks, phones, keyboards, toilets, faucets, and sinks.
If surfaces are dirty, clean them: Use detergent or soap and water prior to disinfection.
For more information on how to protect yourself and others, click here.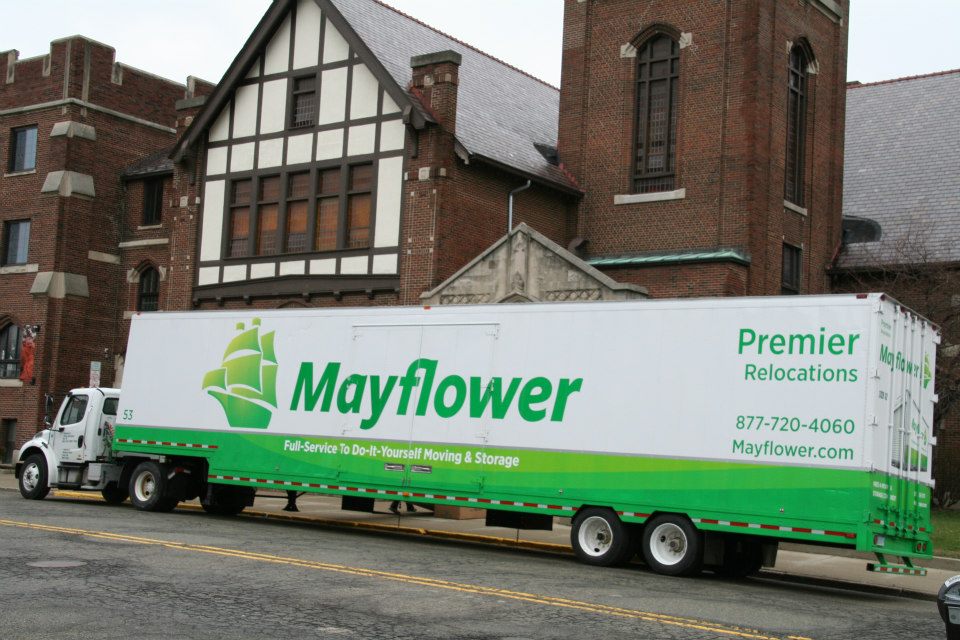 On our end, we are taking preventive measures to keep you and your family safe. These include:
Monitoring the health of our crews and keeping sick workers from coming in until they have been cleared for work.
When possible, our moving crews are reporting directly to the move site instead of coming to our offices first to minimize the number of people riding together in the trucks.
For the crews that have to come to our offices first, we are staggering their start times to cut down on the number of people in our offices at any one time.
At the start of their day, each of our team members uses hand sanitizer, and face masks are made available.
We are also doing what we can to keep our crews together during this time, making sure that there is little to no cross-pollination of the moving teams, which will help keep the chances of spreading the virus low.
Our trucks are wiped down each day with a disinfectant. We are careful to clean not only the large areas of the trucks, but the handles, dashboard, knobs, controls, steering wheel, and every nook and cranny we can find.
We are also cleaning and disinfecting the driver's break rooms and offices each day with disinfecting wipes.
Your health, and the health of our employees, are the most important thing to us at this time. Together, we can help flatten the curve and keep everyone safe.
Premier Relocations is licensed and insured, maintains an A+ rating with the Better Business Bureau, and has earned ProMover and Michigan ProMover certification through the American Moving and Storage Association (AMSA). The company annually earns the 'Super Service Award' through Angie's List, for customer satisfaction surveys ranked in the top five percent.
Call Premier Relocations at:
800-863-5161
or request your
Free Estimate for Moving
on our website today!