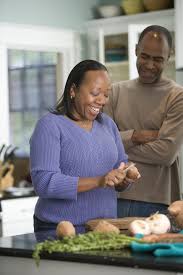 You bought the big house, had your kids, raised them and sent them out to make their own way. Now you are stuck with a big house that no longer meets your needs or fits your lifestyle.This is the same situation many other empty nesters find themselves in. Moving to a new home may be in your future.
Here are some things to consider when you are downsizing as empty nesters.
• Realize your situation has changed and your needs are now different. The house you raised your family in holds memories and that may make it difficult to sell that house. Try to remember it is not the house that holds the memories, stories and emotions; but your heart. Realize that you don't need to have the physical structure to cherish happy times together.
• Consider the floor plan and layout of a new home. You may be healthy and agile now, but you cannot predict the future. Purchasing a ranch layout and a home with wider doorways may make sense for you, as you age. That way you prevent having to make modifications later down the road or even have to move again to more
suitable home.
• Think about your income. How much will change upon retirement? If you chose to have a mortgage on your new home, think ahead to cash flow. How much will you be comfortable paying monthly in the future? You have may freed up some money now that the kids have "flown the coup", but you want to make sure you have enough money to travel and enjoy yourselves.
• Consider what kind of home best fits your needs now and in the future. How much upkeep do you want to do? Do you enjoy gardening and mowing your lawn? If so, you will want a traditional home with a yard that will allow you to manage it. If this is not important to you, a townhouse or condo may be better purchase for you. Most townhouses and condo communities have an association fee that covers the upkeep of the yard. Another thing to consider is how much traveling will you want to do in the future? If you want to be a "snowbird" in the winter, a condo maybe a better fit for you.
• Think about the location. You may want to stay in the same community where you live now, but it also is a good time to make a fresh start. Living in a community with a great school district was important when you had school age kids. Now that you are empty nesters, will you be paying higher taxes for a school district that you do not utilize? Maybe it is time to get that lake house you always wanted?
Becoming empty nesters is a roller-coaster of emotions that all parents will eventually have to go through. It is definitely a time of change, but it can also be exciting.  Embrace your new freedom and take pride in a job well done! Make sure you call us if you do move into that lake house!