Your big move is right around the corner. You've hired a moving company (can we suggest Premier Relocations?) and have just about everything packed and ready to go. Yay you! But are you sure everything you need moved can be handled by your mover? There are some things that a mover will not pack into their truck, and it is important to know what they are before moving day comes.
Here to help you out is a quick look at the items you'll need to move on your own. Chances are you won't have all of these, but you may have one or more…
Cats (and Dogs) in the Cradle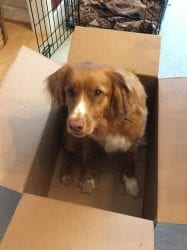 A moving company will not take your pets. It isn't because they don't like animals, but because the trucks are not made for the transportation of living things. The back of a moving truck is no place for Sparky, no matter how well trained that pup is. For starters, there is no temperature control in the back of the truck, and depending on when and where you are moving to, it can get very hot or very cold in there.
For another, your pet would not be comfortable moving like that. Moving is stressful for you, but imagine how stressful it is for your furry pal. They don't know what is happening, and they will look to you for safety and assurance.
Keep it Planted
Along with the aforementioned atmosphere issues that would come with moving a pet, there are laws that prevent moving companies from transporting certain plants to certain places. The normal insects that live in your old town may not be indigenous to your new home, and introducing them to that environment could cause problems for the local species.
Moving Food? Perish the Thought!
You can probably pack up your popcorn kernels and canned soups (check with the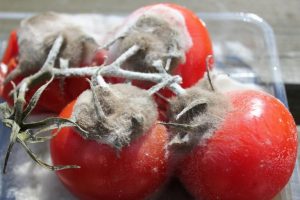 moving company you have hired), but a moving company will not transport perishable items like fruits, vegetables, or meat. Not only could these foods go bad in the move and damage your belongings, but they can also attract insects and stink up the truck.
The best move is to eat up all the sausage and veggies in your fridge before you move.
Value What You Have
The moving company you have hired probably won't have a specific policy against transporting valuables, it is best to keep these with you. If something were to happen during the move – a box goes missing for example – you don't want that box to be the one you kept your great grandma's pearls in. When you're readying your belongings for the truck, ask yourself if an item is irreplaceable. If it is, you may want to move it yourself. This includes not only jewelry but also things like photo albums, financial documents, personal documents, and medication.
Keep the Truck Hazardless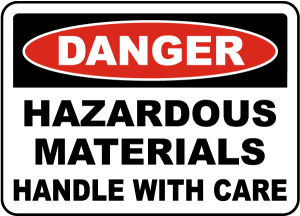 Moving companies will not transport hazardous materials because they pose to great a risk to the move and the movers. This includes items like bleach, ammonia, or any other chemical based substance that could be dangerous if inhaled or touched.
Items like these are easy to replace, so don't be afraid to get rid of them – safely – before your move.
If it Goes Boom, There's No Room
Moving companies will not transport any items that are known for exploding, which is a real bummer for supervillains, but we trust you aren't one of those.
Along with fireworks and ammunition, items like propane tanks, aerosols, gasoline, lighter fluid, kerosene, and paint are not allowed on moving trucks. These items, and others like them, can increase the risk of something very bad happening, and while you may love your firework collection, our movers like their fingers more.
Different moving companies will have specific rules of what they will and will not transport and where they will or won't transport certain items, so before you hire one, make sure to get a list from them before hiring anyone.
Premier Relocations is licensed and insured, maintains an A+ rating with the Better Business Bureau, and has earned ProMover and Michigan ProMover certification through the American Moving and Storage Association (AMSA). The company annually earns the 'Super Service Award' through Angie's List, for customer satisfaction surveys ranked in the top five percent.
Call Premier Relocations at:


800-863-5161


or request your
Free Estimate for Moving
on our website today!