ALEXANDRIA, VA — Here are ten tips from the American Moving and Storage Association (AMSA), to help you hire a professional mover, and plan a successful, long-distance move:
1. Verify a mover's identity to know who you're dealing with
Look for red flags that something may not be right with your mover, such as:
No physical address or phone number online, just a 'Contact Us' feature.
You are quoted a very low price that seems too good to be true.
No Federal Motor Carrier (MC) number is shown; or if there is an MC number, it doesn't match with the Federal Motor Carrier Safety Administration's (FMCSA) website.
We make verification easy for you with the AMSA's ProMover program, so always choose among companies displaying the ProMover logo for interstate moves. Or if it's a move within your state, look for companies which are a member of your state's moving association (where they exist). California, Florida and Michigan also have state-level ProMover programs.
Premier Relocations Offers On-Site and Virtual Surveys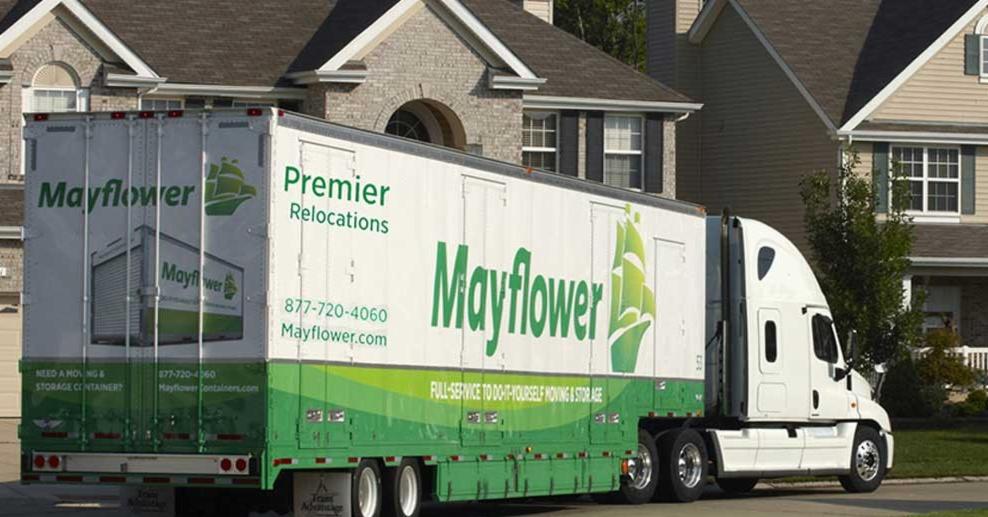 2. Get at least three written estimates
Be wary of any 'guaranteed' estimates offered over phone or online; instead, ask to have someone come over in person (or for smaller moves, schedule a virtual estimate). Get more than one written estimate. If a mover insists that they can provide a 'final' estimate over the phone without ever seeing your home and your furniture — choose another mover.
3. Check the company's ratings
Visit the Better Business Bureau, or other consumer websites such as Angie's List, and ask family and friends for referrals.
4. Know your rights
Your rights for an interstate move are spelled out in two federal government publications, Ready to Move? and Your Rights and Responsibilities When You Move.
Federal regulations require your mover to give you a copy of the first brochure, Ready to Move?, with all written estimates for interstate moves. When you agree to hire a mover, you must then receive a copy of Your Rights and Responsibilities When You Move, a second booklet that goes into more detail. You must also receive information on the arbitration program that the mover participates in.
Most state governments regulate movers who operate within that state, so for a local move, check with your state moving association or your state consumer affairs office for details.
5. Understand the different valuation protection options
Understand the level of liability or valuation, that your mover would be responsible for in case of loss or damage. According to FMCSA, the cost of full-value protection must be included by law in interstate estimates — so you must 'opt out to get the minimum coverage of 60 cents per pound (released value protection), which we don't recommend. This is a different product than traditional insurance, which is written by a third party.
6. Avoid down payments
Although some movers may ask for a small 'good faith' deposit to hold a date (especially during the busy summer season), be wary of carriers seeking large down payments, or payment in advance (of delivery) for any reason.
7. Make sure all agreements between you and your mover are in writing
Be sure to obtain a copy of everything you sign, especially the most important document, called the Bill of Lading. Never sign any blank forms.
8. Take valuables with you
Cash, coins, jewelry, photographs, and important papers should be taken with you or sent ahead separately.
9. Be reachable by phone
Make sure the mover has your cell phone number and is able to reach you during your move, in case there is any unforeseen change in your delivery schedule. Be sure to have the driver's full name, ID and truck number to allow for fast and accurate communication.
10. Ask questions
If you do not understand something, ask. The moving business has its own terminology and can be complex. If you aren't satisfied with the answers to your questions, or if the mover hesitates when you ask for clarification, talk to another carrier.
The American Moving & Storage Association, home of the ProMover certification program, is the national trade association representing the nation's moving and storage companies, which provide household goods moving services, specialized transportation for sensitive freight such as computers and trade show exhibits, and warehouse storage services. The association has approximately 3,500 members, including domestic and international companies and industry suppliers, and supports programs and activities that promote consumer protection, professional development, safety, and operational efficiency. Find out more at Moving.org.
_____
Premier Relocations is licensed and insured, maintains an A+ rating with the Better Business Bureau, and has earned ProMover and Michigan ProMover certification through the American Moving and Storage Association (AMSA). The company annually earns the 'Super Service Award' through Angie's List, for customer satisfaction surveys ranked in the top five percent.
Call Premier Relocations at:
800-863-5161
or request your
Free Estimate for Moving
on our website today!